Transportation Alternatives
Transportation Alternatives
Transportation Alternatives
The Transportation Alternatives Set-Aside (TA Set-Aside) program provides federal funds for community based "non-traditional" surface transportation projects designed to strengthen the cultural, aesthetic, and environmental aspects of the nation's intermodal system.

Program Benefits
Strengthen the cultural, aesthetic, and environmental aspects of the intermodal system.

Encourage walking, bicycling, and rolling as an alternative mode of transportation.

Make active transportation a more attractive option to get around.

Provide benefits to vulnerable members of your community, including low-income residents, minorities, those with limited English proficiency, persons with disabilities, children and older adults.
Selection Criteria
Multi-modal Facilities
Design and construction of on-road and off-road trail facilities for pedestrians, bicyclists, and other non-motorized forms of transportation.

Rails to Trails
Conversion of abandoned railroad corridors to trails for use by pedestrians, bicyclists, and other non-motorized transportation users.

Scenic Views
Construction of scenic turnouts, overlooks, and viewing areas.

Historic Preservation
Preservation and rehabilitation of historic transportation facilities for both land and water such as building structures and canals.

Community Improvement
Activities related to community improvements. Specifically, streetscaping and corridor landscaping.

Stormwater Management
Environmental mitigation to address stormwater management, control, and water pollution prevention, or abatement related to highway construction or due to highway runoff.

Wildlife Safety
Reduce vehicle-caused wildlife mortality or to restore and maintain connectivity among terrestrial or aquatic habitats.

User Mode Choice
Affects the user's mode choice and encourages active transportation over vehicular travel.

Safety and Health Benefits
Improvements address a safety need and enhances public health benefits.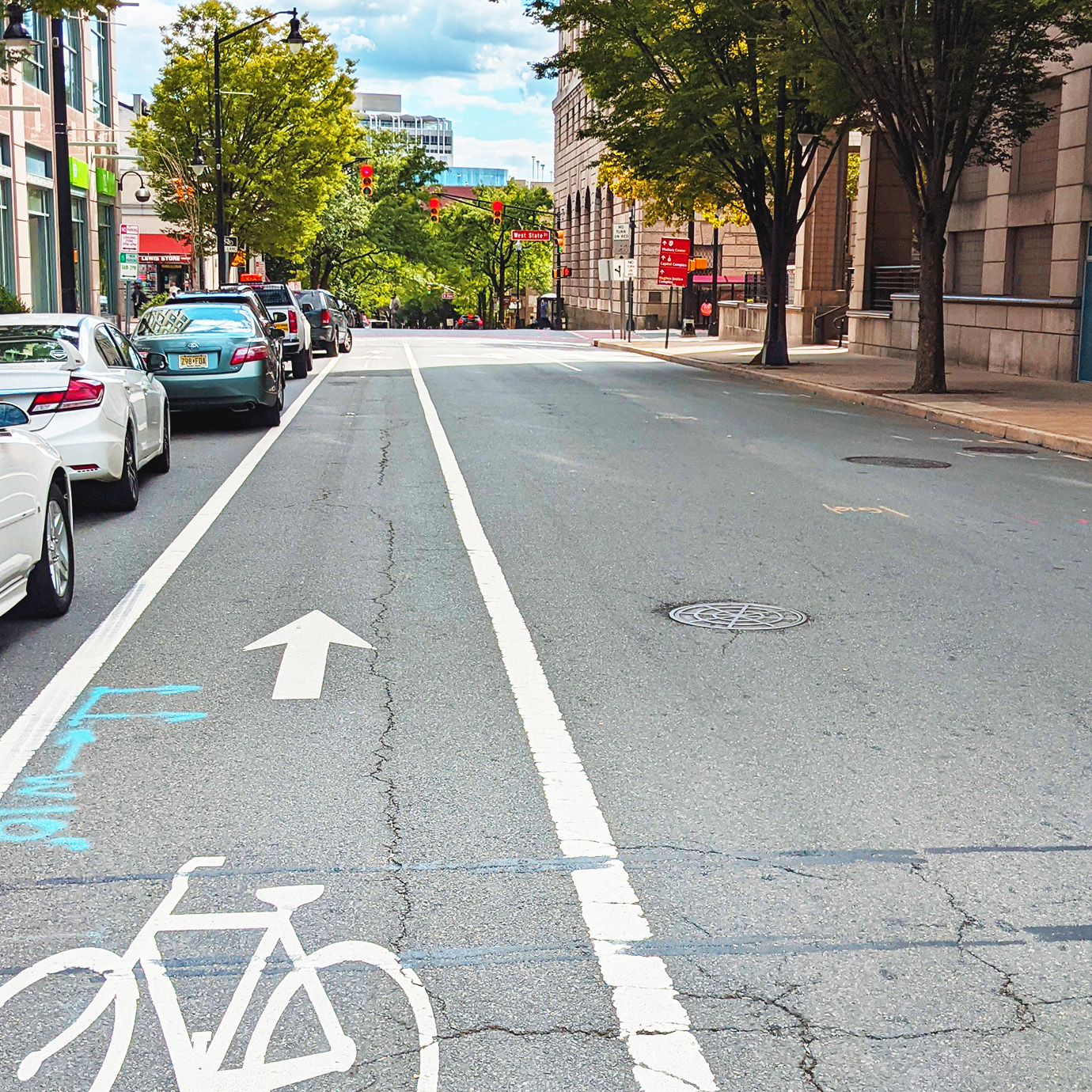 Project Profile
Delaware River Heritage Trail, Route 130 Bypass, Burlington County
The Delaware River Heritage Trail, when completed, will be a 60-mile loop along the upper portion of the Delaware River estuary. The trail is a component of The Circuit, a proposed 800-mile network of bike and pedestrian trails in the Greater Philadelphia region, and will link 24 communities from Trenton to Palmyra in New Jersey and from Morrisville to Philadelphia's Tacony neighborhood in Pennsylvania. The trail was initially planned by the Delaware River Greenway Partnership (DRGP) with an advisory committee of government and nonprofit representatives from New Jersey and Pennsylvania. DRGP focuses on heritage trail interpretation, which includes trail signage and a virtual trail website. New Jersey Conservation Foundation serves as the primary organizing advocate for the trail and will assist organizations and government entities in taking the trail to the next stage.
Transportation Alternatives Set-Aside Design Assistance
The Division of Local Aid & Economic Development aims to help ensure NJ Local Public Agencies can successfully deliver a federally funded project by removing the burden of selecting qualified consultants and paying for those consultant services from the LPA. The TA Set-Aside Design Assistance Program makes consultant engineering services available to TA Set-Aside grant recipients.
TA Set-Aside Design Assistance Program Highlights:
All recipients of the TA Set-Aside grants are eligible to participate, but not required.
Costs, fees, and contracts for the work to be performed must be negotiated by the LPA and the firm of their choice with approval by the Division of Local Aid & Economic Development.
Eligible design costs, up to $750,000 will be reimbursed.
Consultants for FY 2020 Grants:
Information is available below for the four firms in the 2020 consultant pool:

How to Apply for a Federal Project
Applications must be made through the SAGE system. Instructions are available. The major components are the Scope of Work, explaining how the project meets each of the criteria, and the Data Sheet. All applications must include maps and photos are encouraged to show expected project achievements. All applications are scored based in part on the online applications and supporting documentation.
Past Transportation Alternatives Recipients
Need help or
have a question?